HLB MCKEOGH GALLAGHER RYAN ARE EXCITED TO ANNOUNCE THE LAUNCH OF THE TULLABRACK WINDFARM EIIS INVESTMENT OPPORTUNITY
NOW ACCEPTING BOOKINGS
Following on from our successful fundraising for Kilmeedy Windfarm Ltd (circa €2m funds raised) we are now launching the Tullabrack Windfarm EIIS Investment Opportunity 2014. This medium-scale windfarm will be developed by one of our regular promoters, a senior wind sector expert with who has over fifteen years' extensive experience in the industry.
With the removal of the High Income Earners Restriction tax relief can now be claimed on the maximum allowed investment – €150,000 – in the year of investment.
Below is a summary of the key details of the Tullabrack private placing. Please contact us for further information or to book your slot as we expect the private placing to be fully subscribed.
KEY STATS – TULLABRACK WINDFARM

Investment term

4 years

Tax relief

Up to 41% (30% + 11%)

Maximum investment

€150,000

Minimum investment

€5,000

Projected buyout price

Capped on exit

€1.16 per €1 invested

Projected net cash flow*

€25,107

RICT expected

April 2015

Proposed exit

Q1 2019

 

 

*Based on an investment of €50,000

CLOSING DATE

31 December 2014
ABOUT THE PRIVATE PLACING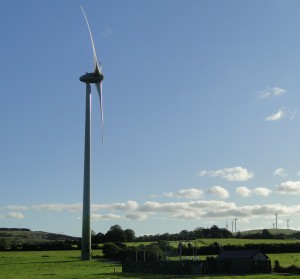 Tullabrack Windfarm is located outside Kilrush, Co Clare. It is a six turbine (13.8 MW) development with full planning permission and an accepted Gate 3 grid connection offer. The total cost of development is estimated to be c. €21m.
The project will be developed under a fixed-price contract by Windsource Ltd, a specialist wind energy company in which the promoter is a director. The target completion date for fully operational wind turbines, supplying electricity to the grid, is Quarter 1 2016.
The Promoter plans to comply with the EIIS employment conditions to secure the full EIIS tax relief available. Based on the wind energy yield report, and the turbine output, it is projected that the Company will generate sufficient revenues to successfully exit the EIIS investors. The planned exit date is Quarter 1 2019.