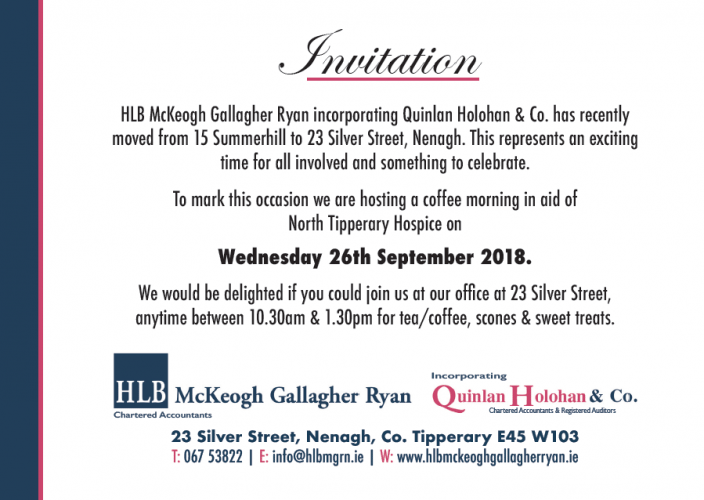 Our Nenagh office had their first official event in our new offices at 23 Silver Street on Wednesday September 26th. A fundraising coffee morning was held to show off the new offices and raise money for a very worthy cause.
The partners and staff were delighted with the turnout, with old and new clients popping in to view the lovely refurbished offices and sample some of County Choice's delicious pastries.
A gallery of guests is below, you might spot yourself.